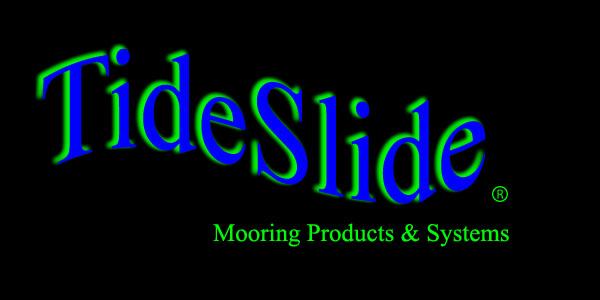 Authorized Retailers & Dealers
We have many Dealers coming on-line everyday,
if you don't find one here, call us and we can help you!



Marine Links
Alphabetical Listing
State by State Listing
AAA Marine Services
(561)818-9245
Jupiter, FL
ACE Hardware
(850)978-7677 - John Pugh
Santa Rosa Bch, FL
ACE Hardware South Bay
(850)978-7677 - John Pugh
Panama City Beach, FL
Allen Bills Marine Inc
(239)560-6821
Fort Myers, FL
American Yacht Maintenance
TideSlide installation and sales from
Coconut Grove to Jupiter, Florida

(954)651-5788
Boca Raton, FL
Anchor Marine (Industrial Dealer)
(713)644-1183
Houston, TX
ARC Incorporated (Industrial Dealer)
(843)357-1713
Murrell's Inlet, SC
Atlantic Marine Construction
(401)348-8154
Westerly, RI
B&M Marine Construction
(954)421-2321
Deerfield Bch, FL
Boat Lifts & Docks of South FL, Inc
(954)971-0811
Pompano Beach, FL
BoatOwnersWorld.com
(866)864-8480
Cape Marine Contracting
(508)539-1640
Forestdale, MA
Chamonix Yacht Management
(305)772-9023
Miami Beach, FL
CT River Dock & Dredge
(860)767-3349
Essex, CT
Chesapeak Boat Lift Services
(410)810-1019
Chestertown, MD
Chesapeak Dock Outfitters
(410)295-0002
Annapolis, MD
Concavage Marine Constr
(914)934-9612
Port Chester, NY
Construction Technology Inc.
(561)882-9696
West Palm Bch, FL
-Decks & Dock Lumber Company

Clearwater, FL

(727)466-9663

Cocoa, FL

(321)504-9606

Ft Lauderdale, FL

(954)462-9047

Ft Pierce, FL

(772)460-2323

Jacksonville, FL

(904)737-4994

Naples, FL

(239)403-9663

Sarasota, FL

(941)952-9663

St Petersburg, FL

(727)399-9663

Charleston, SC

(843)266-9675

Wilmington, NC

(910)392-8833
Dock Builders Supply
(813)677-4000
Apollo Beach, FL
Docks & More Construction Co.
(561)723-5357
Lake Worth, FL
East Bay Marine Construction
(757)463-1735
VA Beach, VA
Eastern Marine Services Inc
(561)744-2242
Palm Beach Gardens, FL
Echelon Yacht Management- FL installation and sales from Coconut Grove to Jupiter, Florida
(855)5-Echelon
Boca Raton, FL
Echelon Yacht Management- SC
(855)532-4356
Beaufort, SC
Fore & Aft Marine *Preferred Online Retailer
(727)391-0730
Madeira Beach, FL
GW Performance Welding
(609)569-9911
Northfield, NJ
GWENMOR MARINA *Preferred CT Dealer
(860)608-9905
Mystic, CT
Island Marine Services- Ralph Strauss
(727)581-0942
Clearwater, FL
J&M Boatlift & Repair
(239)353-7326
Naples, FL
John Toft Construction Inc
(386)427-5949
New Smyrna Bch, FL
JT Preston & Sons Inc
(631)477-1990
Greenport, NY
Marine Construction Inc
(561)627-1555
N Palm Beach, FL
Marine Doctor -Wood Dock & Seawall
(941)792-7657
Cortez, FL
Marland Construction
(772)223-0105
Stuart, FL
Mason Marine Inc- Dock Supply of the Keys
(305)517-6105
Tavernier, FL
Noble Marine LLC *SE FL Rep
(954)931-3186
Hollywood, FL
Ocean City BoatLifts & Marine Constr.
(410)352-5095
Ocean City, MD
Ress Marine Construction
(727)446-2945
Dunedin, FL
Saybrook Point Marina
(860)395-3080
Old Saybrook, CT
Sound Marine Construction
(845)358-2100
Nyack, NY
South Bay ACE Hardware
(850)267-2509
Santa Rosa Bch, FL
Southeast Marine Construction
(305)853-5300
Tavernier, FL
SP Enviromental Services
(609)698-8800
Barnegat Township, NJ
SteMic Marine Construction
(239)481-7143
Ft Myers, FL
Stokes Marine
(239)489-3625
Ft Myers, FL
Sunset Marine Contracting
(386)566-3062
New Smyrna Bch, FL
TideWater Boat Lifts
(772)323-5890
Palm City, FL
TMP Marine Products
(631)473-0382
NY,NJ,CT,RI
Triple Crown Marine, Inc
(703)568-5797
Alexandria, VA
The Yacht Rigger
(727)490-9553
St Petersburg, FL
Waters Edge Marine LLC
(561)213-8679
Pompano Bch, FL
Wicomico Marine Construction
(804)580-7437
Wicomico Church, VA
Worton Creek Marina
(410)778-3282
Chestertown, MD
The Dealers listed above are available for your convenience only and are Authorized Retailers through whom you may purchase TideSlide Products. Installation services are offered through many of these Dealers atTideSlide Mooring Products offers this list of contractors as a reference and convenience only, and is in no way associated with the listed dealers/retailers or there businesses and accepts no liability or responsibility for their practices or actions.

You may contact us directly at any time to discuss any comments, questions or purchase!

1(800)780-6094


Please feel free to contact any of the dealers or retailers directly.
Please check back frequently as new dealers and retailers are being introduced daily. Please ask your favorite marine service or retailer about TideSlides!